VizLite DT PRO FIRE is a multi-technology meta-aramid sew on FR tape that combines fluorescence, reflectivity and phosphorescence into a single tape that can used on fire and rescue clothing and accessories.
Manufactured in the UK, DT PRO FIRE meets and exceeds the global specification for High Visibility PPE and FR garments. DT PRO FIRE has been awarded a patent, and is a major step in improving visibility in low light and dark conditions. The product has been designed for use in many types of fire rescue garments, including Structural, Wildland and USAR.
For more information on use and application please refer to the product data sheet.
Suitable applications
Anywhere that you want to increase visibility
Structural fire fighting
Road traffic accidents
Urban Search and Rescue
Natural disasters
Emergency evacuation
Wildland fire fighting
CBNR
Military
Airport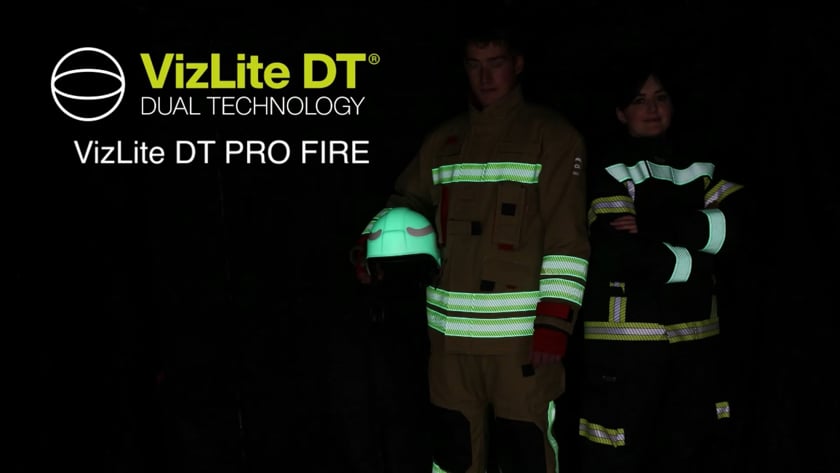 Pale Yellow background
Yellow Silver Yellow foreground
DIN 67510-1:2020
EN20471:2013+A1:2016
EN 469:2020
EN ISO 11611:2015
EN ISO 11612:2015
EN ISO 14116:2015
EN 15384:2020
EN 1149-5:2018
STANDARD 100 by OEKO-TEX
60 Domestic Wash at 60°C
60 Tumble Dry at 60°C